Ooh la la monsieur. Excuse the sudden rush of testosterone forcing it's way down your throat. I've always been a little fascinated with stylish men. Aren't most girls? I've probably had about four men in total express a fondness for this blog (one being the effortlessly cool
Andre
. Who once told me he is a fan of 3 girls' blogs - mine,
Primark to Prada
and
Man Repeller
) and so, i dedicate to you the SS12 men's edit.
Marc by Marc Jacobs
The preppy style of
Marc by Marc Jacobs
rarely fails in my estimations. Tailoring came into its own last summer with every man and possibly it's dog dressed in chino's. So hands up who wants to don a brightly coloured chino and matching jacket? Well if you look like any of the below i say DO IT. Vintage checks and tartan creeps in with a more relaxed and slouched silhouette - that trend won't go anywhere either.
Burberry Prorsum
I love Mod Men. More of a style than a recurring trend? But
Burberry Prorsum
see's it through for SS12 with it's traditional parka jackets and trench coats in a rich palette of mulberry purples and rich navy blues. Particularly fond of a stripe or two. And a skinny trouser. And the hair. AND a white scoop neck. A firm favourite for me.
Christopher Raeburn
The ever expanding outerwear designer
Christopher Raeburn
experimented with a wider range of fabrics for his SS12 collection. He used separate jersey basics for men and women whilst continuing with his luxury parkas and recycled parachute jackets.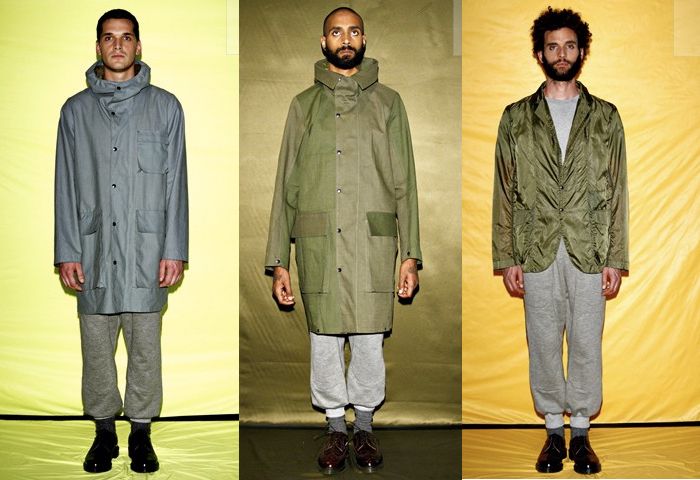 J.W. Anderson.
Hotbeads. Oh i'm sorry - where were we?
J.W Anderson's
colourful collection of popping pastel brights and shiny tailored pieces is somewhat in the shadow of the giant sequin structures that look just like those beads that you used to
iron together
. Wow. Can't believe i just referenced fashion to hotbeads - ain't gonna find that on
Style.com
kids! (for future reference, refrain from googling hotbeads. Porn-erific)
Michael Kors
Aww. The man wearing the sarong looks 100% pissed off.
Kors
goes khaki for SS12. Tapping into a little tie dye along the way (which has proven to be a hit amongst womenswear too) Orange and Khaki is quite the delight on the eyes. Tricky though. Not quite the same with a middle aged man in combat shorts and some sort of garish orange football shirt. Don't forget the jesus creepers.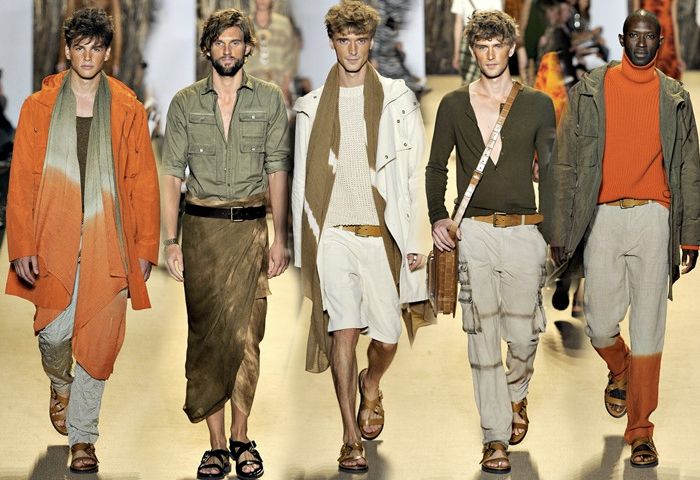 What do we think girls and boys?
Amelia xo