Not so much a brand spanking new phenomenon... more a come back trend of the nineties resurfaced by fashion gods who are probably rekindling their love for Clueless...
Only this time it's not so in your face 6 pack abs from the likes of Gwen Stefani and Janet Jackson. It's a tasteful peek-a-boo of midriff between a high rise waist line and a high rise top.
Being shifted into the limelight by toned tummies such as Selena Gomez and Lana Del Rey. Plus the not so chic Tulisa (sorry babez) and the less thought out Miley Cyrus (she's so toned she could get away with walking around naked. Put it like that and we're suddenly not so adversed to her constant show of stomach).
(L-R: Selena Gomez, Lana Del Rey, Tulisa, Miley Cyrus)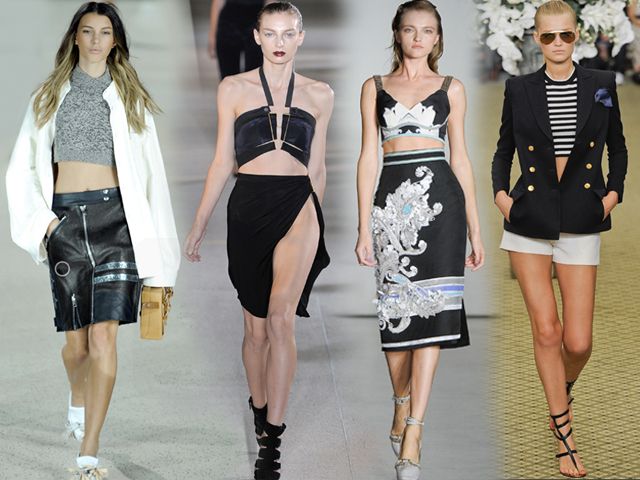 (L-R: Acne, Anthony Vaccarello, Aquilano Rimondi, Bill Blass)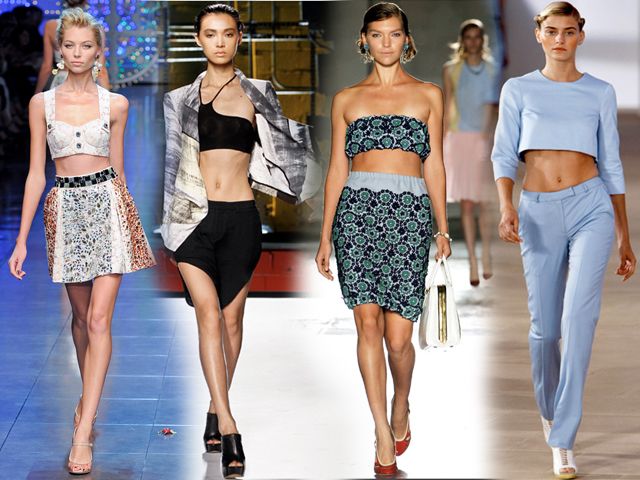 (L-R: Dolce & Gabanna, Helmut Lang, Prada, Preen)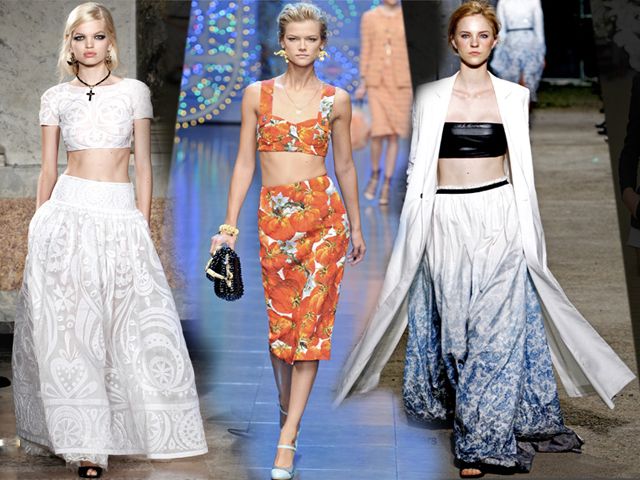 (L-R: Emilio Pucci, Dolce & Gabanna, Band of Outsiders)
Is this a trend you will be trying? Whether you will or won't it's good summer body motivation all the same!
Amelia xo