Oh. Wow. Paris Couture Week 2012 will always provide an oooh / aaahh moment or 4 but boy does this take the biscuit!
Stephane Rolland created a 110lb dress (50 kilos) which was walked/dragged down the catwalk by 47 year old Yasmin Le Bon. The train is 45 metres and she had to have 2 rather dapper male assistants...meh, better than a poke in the eye!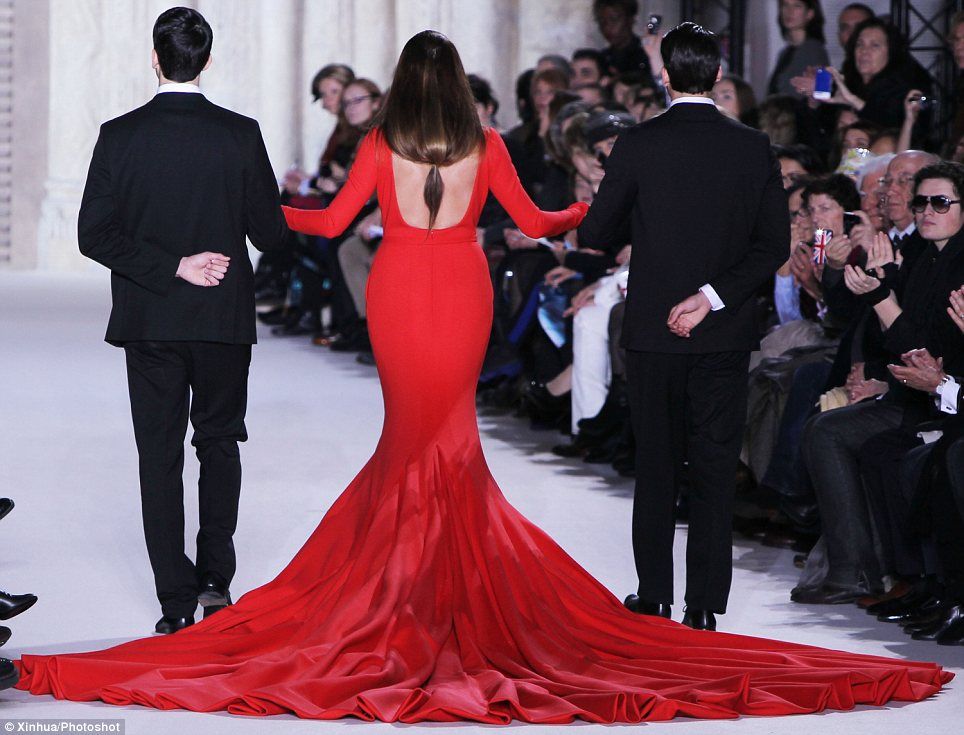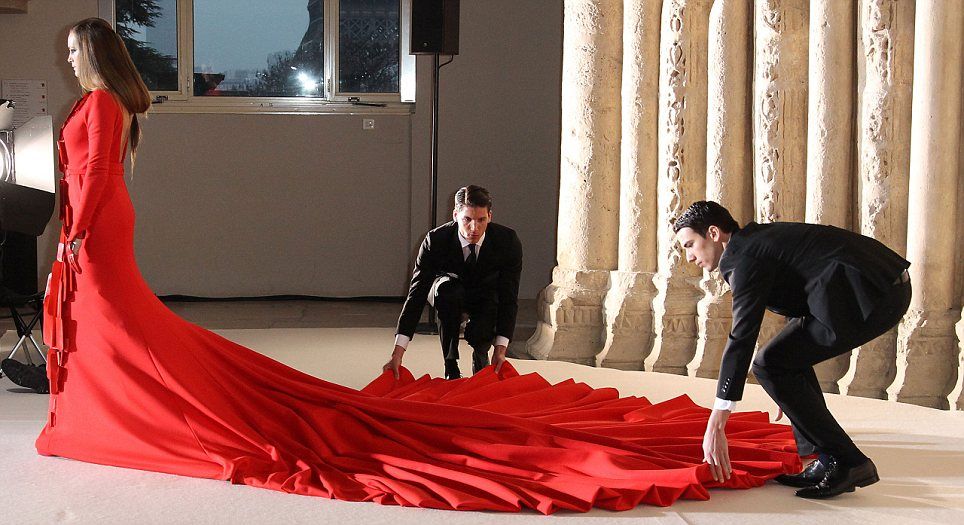 Do we love or do we love? I tell you what i'm not loving. That weirdo pointless pony tale at the back of her head..............No love.
I've got some good posts lined up for the ol' Fashion Land blog. Admit it, you missed me didn't you.
That's what they all say...
Amelia xo
Images from the Holy Grail. Uh...I mean the Daily Mail.