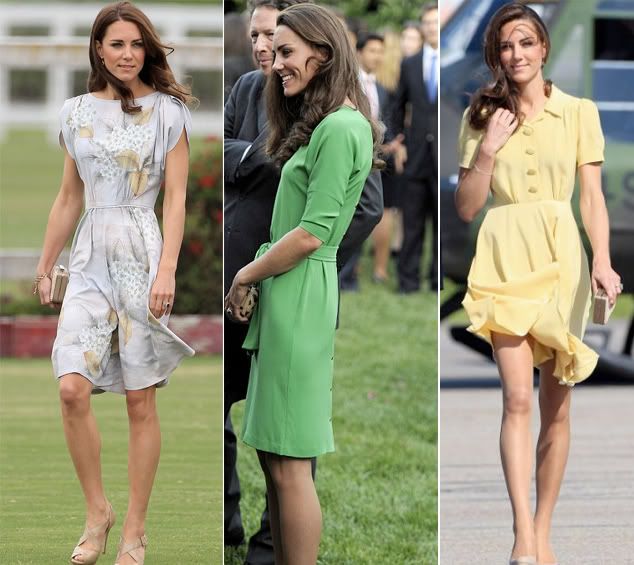 This is not a blog post about how OMG amazing I think Kate Middleton is nor her style, but more the 'Kate effect' that is gripping the nation. So you will know who has or hasn't read this if there are any comments saying 'WOW SHE LOOKS AMAZING' down below.
It has come to a point where I can't avoid her. She's literally everywhere. I've got a don't love, don't hate mentality when it comes to the royals, but I'm getting to the point where I am growing a small obsession with Princess Kate.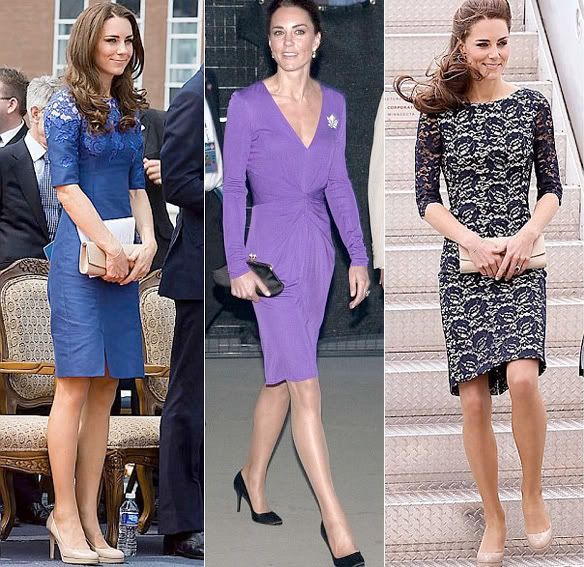 The reason it's a reluctant royal crush? Look how tiny she is! Pretty sure the circumference of her waist will be smaller than the measurements of her head. Every time I look at her I think, must diet. I won't speculate whether she has a problem, I just want to warn you all I'm developing a style crush (a long with the whole world) with someone whose shape and size I will never be - and I already have the Olsen twins filling that gap.
That being said, Kate and her personal shopper have done a great job styling this American tour thingy she's on - see, I'm only paying attention to the clothes! Favourites have to be the yellow and green dresses at the very top.
So...that was a little bit deep of a blog post from my usual 'check out this collection I can never afford' type post. Are we liking Kate? If you did read my thoughts, I would love to know yours too...
Amelia xo