It doesn't take a genius to realise that swinging hemlines, floaty silhouettes and sheer fabrics are going to be 'in' for Summer. So I will not waste any time patronising you - but boy for a bunch of Brits these designers don't half do Spring/Summer well.
Christopher Kane's colour palette is so sugary sweet it's hard to feel anything but love towards it. I love the retro glamour feel to it. That recurring Seventies trend is well and truly in force on the high street now, but no one does it better than Topshop Unique's SS11 collection - the print on print, the tassles....the HAIR! Wow.
Jonathan Saunders epitomises summer with crisp whites, bright oranges and tie dye bleeds. I would spend all summer in this collection if i could. Where as usual Richard Nicoll is a vision of sophistication with creamy pleated gowns and sport luxe feel.
If you spot a stylish person on holiday this year, they're bound to be British...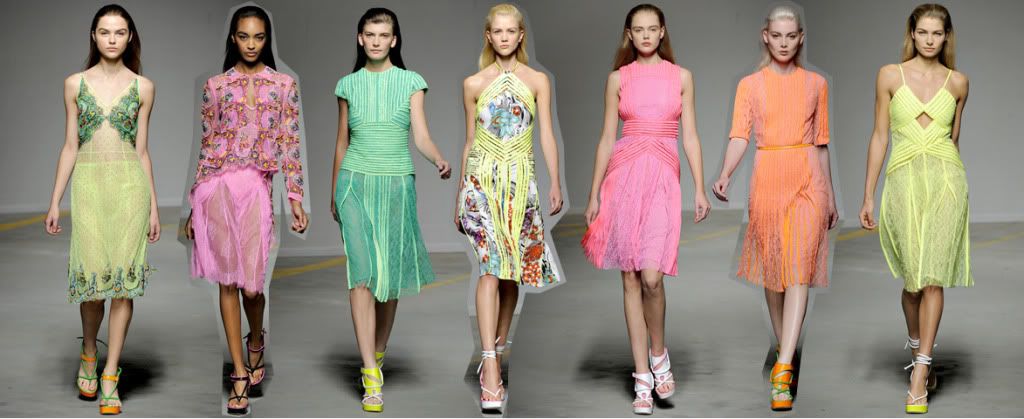 Christopher Kane
Topshop Unique.
Jonathan Saunders.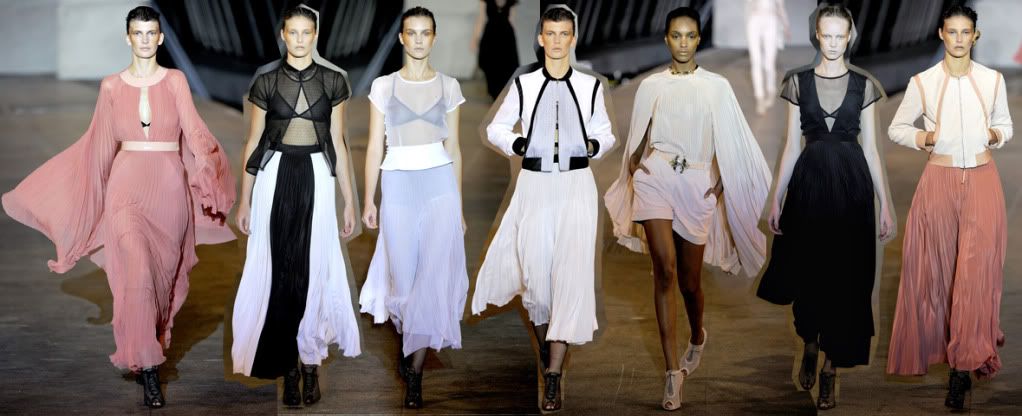 Richard Nicoll.