Summer is at the forefront of my mind at the moment. It's all I can think about. I hate that it's so cold when the wind blows it feels like it's stabbing your cheeks with a million little ice swords!!! I'm in outfit limbo in the mornings when it's sunny but you know it is blatantly sub zero outside. Not to mention all the beautiful spring/summer collections coming onto the high street. Colour has never looked so appealing.
So I thought to inspire you a little I would add some snippets from one of my favourite SS11 collections,
Jonathan Saunders
. I plan on mixing a lot of bright colours and prints this year - i'm already mentally shopping for my new wardrobe! So expect some kind of wish list post this week!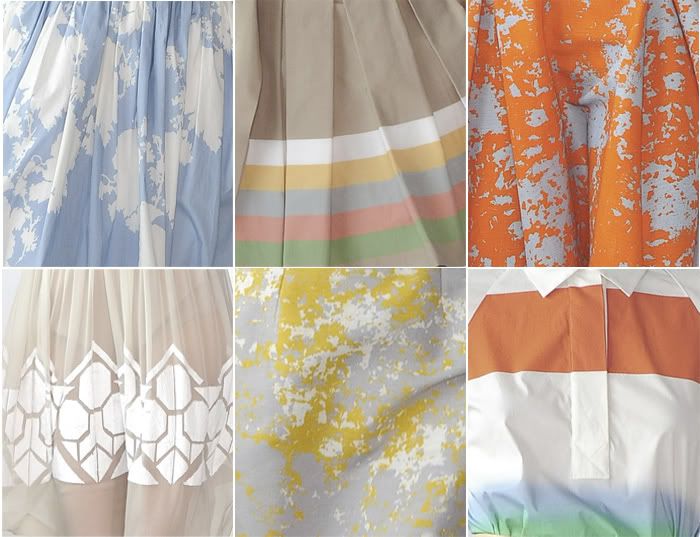 I hope you all had a great weekend. I went to see Black Swan...Having originally seen the trailer in August 2010, I was so excited to see it! Now I'm a bit disappointed - i think it's slightly overrated. Don't get me wrong it is a good film - just didn't give me that WOW factor like it has with many others!

Amelia xo