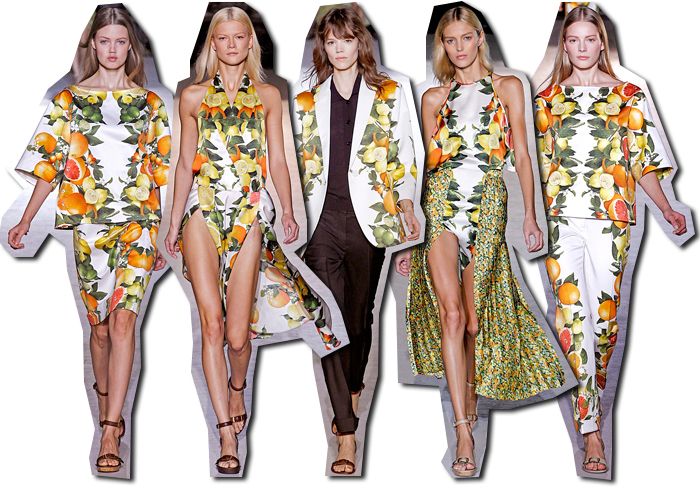 Following from Prada's banana fever I thought I would stay with the tropical theme and feature some other collections with a fruity twist. The more famous would be Stella McCartney's SS11 collection. Big bold lemons, grapefruits and oranges on crisp white tailored pieces and beautiful feminine dresses with thigh high slits.
Slightly more overlooked is the Moschino Cheap and Chic SS11 collection. Their zesty lemon prints have inspired dresses from
Primark
and New Look (desperately trying to find a link of it) in a 1950s style with sheer floaty midi skirts, tea dresses and the added frill or four.
I'm very much a fan of these fruity prints! Do you think you could trade your colour blocking for a tropical print??
Just want to say sorry for being absent on the blogging front the past few weeks. Things are bit hectic to say the least, coming to the end of my 3rd year of uni and working over time to raise money for my moving out fund.
Meaning i've been a bit slack choosing a winner of my Giveaway....But I have picked! Well random.org has picked number 16.
Beth of Anchor and Roses!
Well done! If you can get back to me by tomorrow (27th), so I can get these Polaroid glasses to you asap!
Thank you to everyone who entered! I loved reading all your comments, and I plan on replying to all of you!
Amelia xo