A second round of applause is in order for the Primark Summer 2011 Campaign! The Spring one was cute, but the summer one is hot!! Love the location. It's so much more than you would expect from Primark! Although warning luxury lovers, there are some extreme carbon copies within this campaign. Jil Sander's blocked brights. Stella McCartney's Tropical prints, and Marc by Marc Jacobs multi-coloured stripes.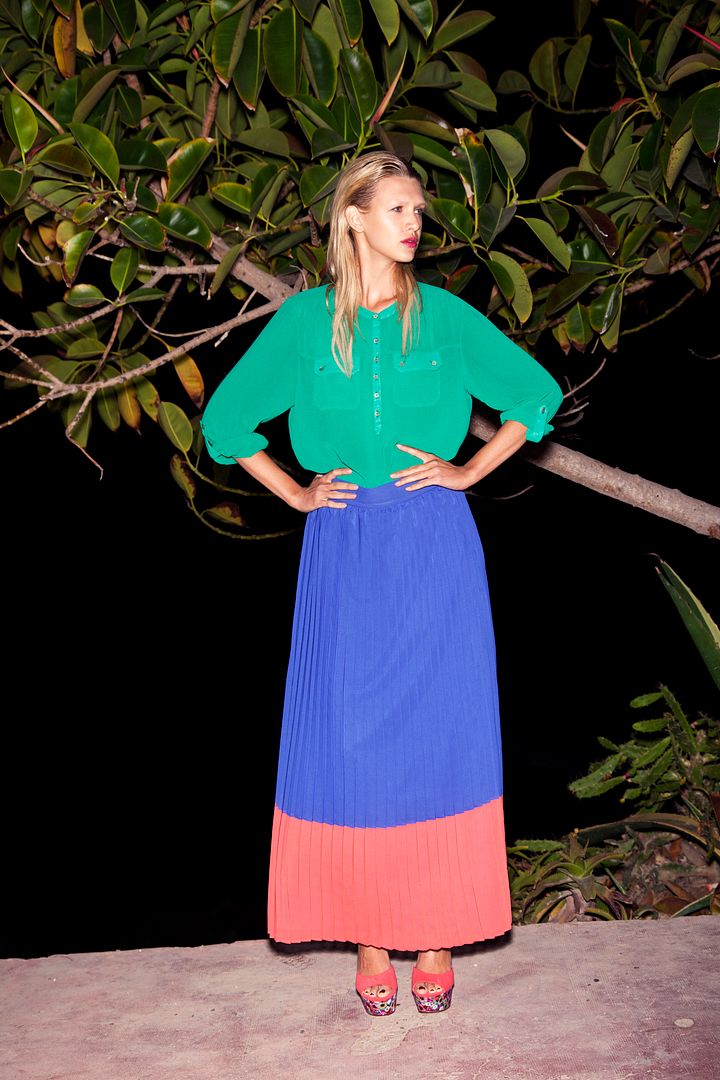 Curve hem shirt £10 in store now, Colour block maxi skirt £16 in store April, Chunky MJ sandal £18 in store May.
Lemon print sundress £9 in store now, Sunglasses £2 in store now.
Striped maxi £23 in store now, Grosgrain wedge £14 in store April, Sunglasses £2 in store now.
Striped jersey midi £11 in store March, Cobolt wedge £20 in store June.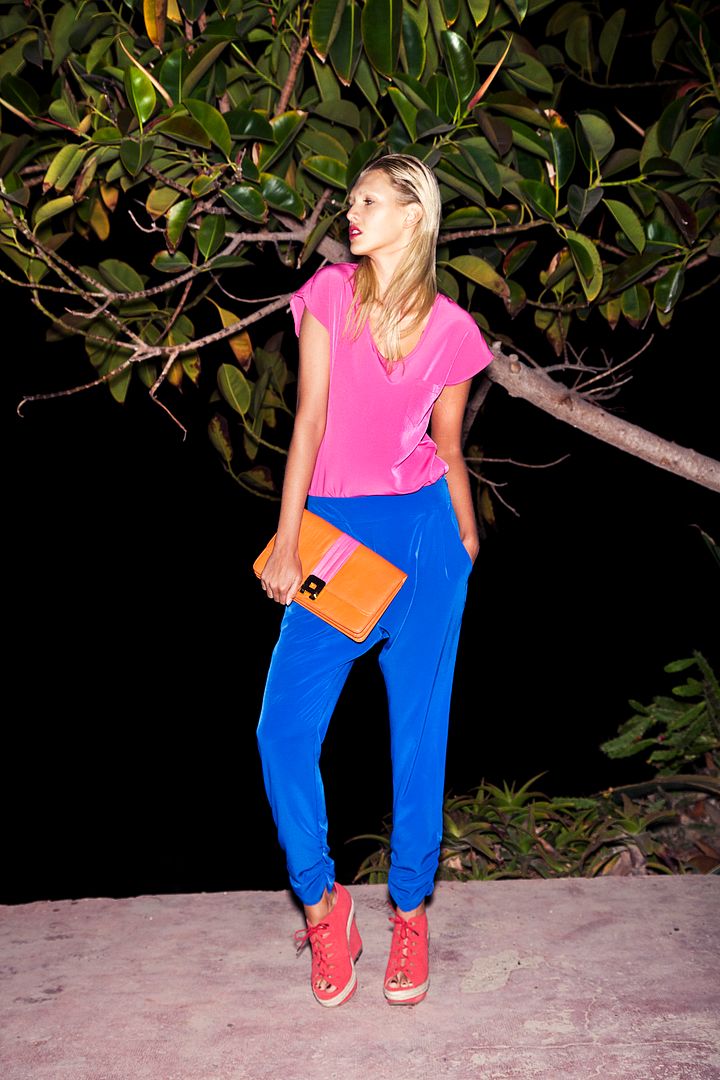 Pocket tee £10 in store May, Trouser £15 in store May, Red wedge £20 in store June, Oversized clutch £6 in store June.
Get me that Marc Jacobs-esque midi dress and chunky wedge immediately!
Are you repping any Primark Summer clothes this year? I've seen the Stripey maxi in store already and it is yum! (by the way can't believe I just said 'repping' - who do i think i am??)!
Hope you loves had a good weekend. Mine involved a Nandos. Which naturally a good weekend makes!