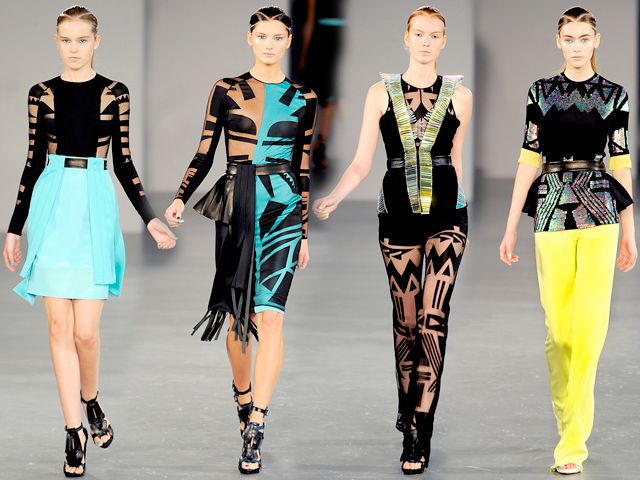 I'm slowly rounding up my favourite collections from London Fashion Week. David Koma has been a fully fledged obsession of mine for oh...around...2-3 years? Way before Chezza and Bey jumped on board.
You take one look at this and think. Yep. Everywhere will be selling sheer leggings with tribal cut out prints, and sheer dresses with the boob area cut out. Then you can all say, oh yeah Amelia said that would happen. (or not as the case may be!)
Who has spot any emerging trends? Apart from pastel shades...I can't wait to do my seasonal trend round up. Yeah buddy!
Amelia xo