I think just about everybody is feeling the need for heat at the moment. Now that January is dead and gone for another year we're moving into that transitional phase between winter and spring... seriously - what am i supposed to wear????!

Too cold still for bare legs, and too windy for Palazzo pants (not a good look in the wind i'm guessing?) So I thought i'd put a few looks together whilst mentally preparing for pay day tomorrow - woohoo! I'd like to take the time to rename this phase 'Springter' - or something a lot better....

Collars and Sheer fabrics are the in thing at the moment. This Dress from Urban Outfitters looks like the easiest thing to wear ever. Throw on a bit of leather and some chunky heels for that Chloe Sevigny vibe.
Hat- Asos. Shoes, Bag, Jacket - Topshop. Dress - Urban Outfitters.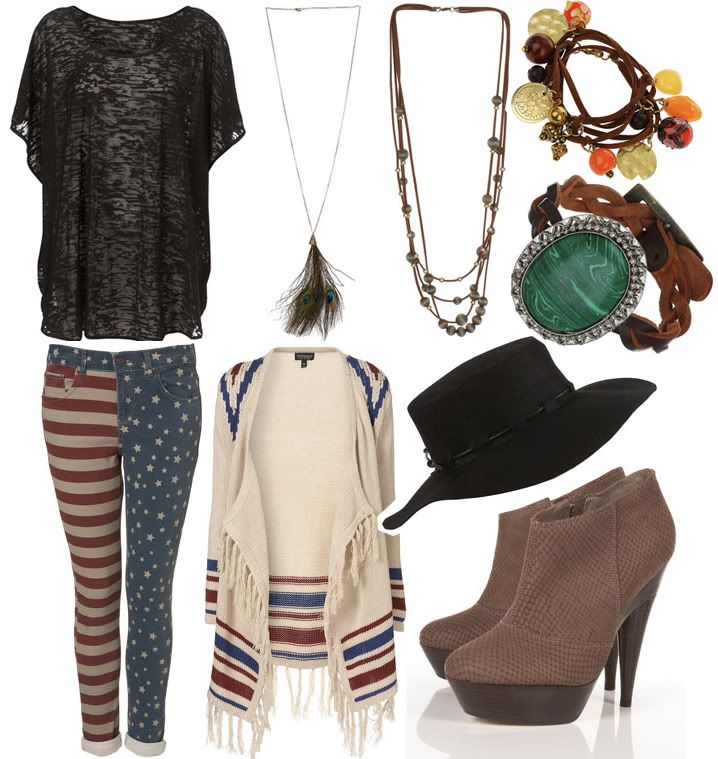 This is where my obsession for anything Topshop is revealed... The whole americana hippy side of the 70's is one of my favourite trends for SS11. Heavy gold jewellery, snake print and tassles. OH the tassles.
Everything - Topshop.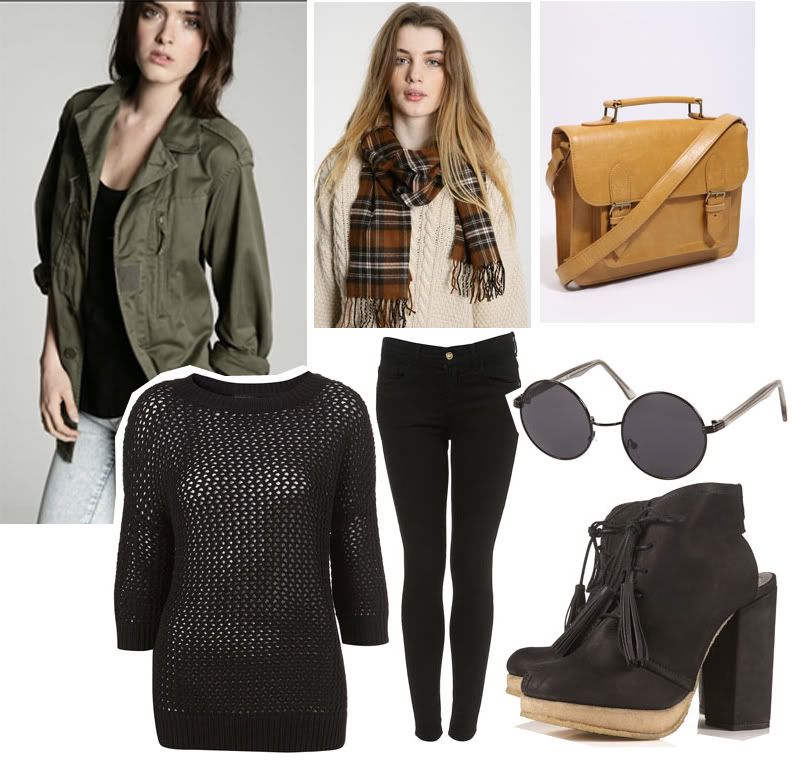 Nothing like a bit of grunge. An outfit for the colder days...Love these killer heels. There's something about these sunglasses i'm not sure about...I used to wear them all the time as a child, but they just remind me of Ozzy Osbourne now. Anyway, trying to channel a Mary-Kate Olsen/Pixie Geldof hybrid in this look! Can you tell?
Jacket, Satchel, Scarf - Urban Outfitters. Jeans, Shoes, Sunglasses - Topshop.