After a week of mentally brainstorming outfits and pretty much smiling non stop, The LOOK Show finally arrived on Friday and felt like an absolute dream. It's now safely stored away in the 'Favourite Days of all time' section of my brain! I am one of those people/freaks that like to organise everything to the finest detail. I had my outfit sorted (Popular outfit number 3 from the post below!) I had a suitcase full of clothes and shoes, and made sure to street view everywhere I was going ... I just re-read this sentence and you must all be thinking JEEZ GET TO THE GOOD STUFF! I have about 4 blog posts worth of material coming up - So where do I start...
...The LOOK Show took place in the beautiful Victoria House in central London. The venue was perfect and completely decked out with bright orange LOOK logos, bartenders in Hawaiian shirts and smartly dressed waiters. Making the most of the champagne and canapés (thanks m&s) myself and my friend Sophie stumbled upon the New Look photobooth - They gave me a hat to wear inside and as soon as I put it on I was poached by some satorialist style photographers - It's a shame I am a little awkward in front of cameras. I like a pout - who doesn't - but my face morphed into some questionable poses!
When the time came for the show I felt so proud of myself and my little blog for getting this far! Something I could definitely get used to...!! Sitting on the front row was amazingly surreal, and I had some good company.
Sara
to the left of me, and
nneoma
and
Lara
to the right! With
Kavita
and
Maffionista
a little further down! Everyone was so friendly, and I met some lovely bloggers. I think that's the amazing thing about high street fashion. It appeals to everyone! I went to the show excited about seeing H&M and River Island and came out most impressed by Marks and Spencer and Mango. As I'm openly addicted to high street fashion I feel lucky to have been able to sit so close because you truly experience the texture and cut of the fabric, it makes all the difference to see something in motion - and now I want to buy it ALL.
So if you missed out this season on tickets I've put together a VERY amateur video as a memento of the day. Sorry it's a bit wobbly!
CELEB COUNT...
Shayne Ward.
Emma Willis (STUNNING)
Sophie Ellis-Bextor.
Marina Diamandis (and her mice...)
Olivia Palermo - Yes, the Japanese were right... she has a small face!
The Stylist man from Lorraine - who keeps me entertained when i eat my breakfast.
The Hair and Beauty Tutorial girls from
LOOK.co.uk
! I wanted to talk to them all day!
I missed Keisha Buchannon and Jaime Winstone - which is upsetting because I'm massive fans of both! It's funny how celebs are so much smaller than you imagine in real life! Olivia is minuscule!
THINGS THAT MADE ME SAY 'WOW!'...
Champagne.
Marina's jumper.
Look Good Feel Better
.
Chocolate Fountain.
The Galliano perfume - hooray for that in my goody bag! Oh which reminds me...
THE GOODY BAG!
The amazing
top knots
.
The gorge models.
Umbrella's for Uniqlo - although the superstitious fish wife in me was thinking eeek!
Alexis Jordan's bum and Topshop trousers!
The M&S Styling.
The white pleated Maxi by French Connection.
(Me with the LOVELY ladies from
Look Good Feel Better
.Charity!)
WHAT'S ON MY WISH LIST...?
New Look
Berry Red tapered trousers.
Dorothy Perkins
acid bright orange floral sun dress.
Uniqlo
double denim combination - complete with umbrella for an inevitable rainy summer!
Monsoon
clashing prints short and jacket.
M&S
camel coloured skirt.
H&M
Pink pleated skirt and ditzy floral midi dress.
Mango
peach double breasted blazer and ditzy print yellow dress.
Next
burnt orange sheer shirt.
Warehouse
leather shorts.
River Island
polka dot jumpsuit and bird print palazzo pants.
French Connection
Coral midi dress and Cobalt boiler playsuit!
New Look.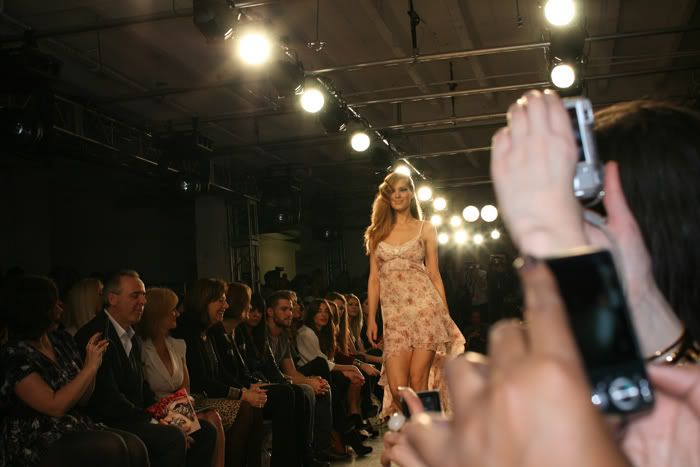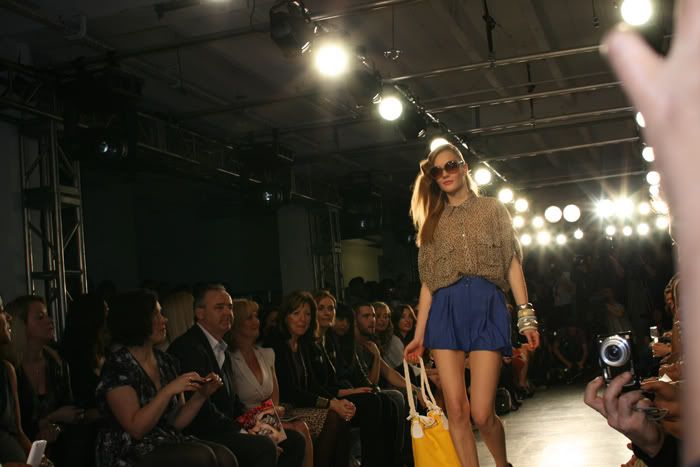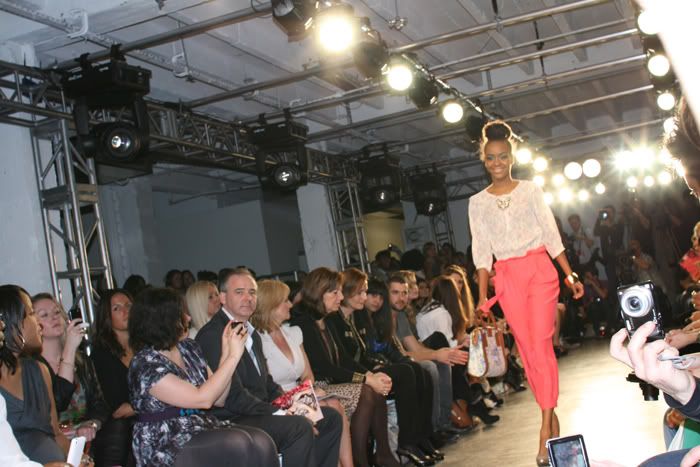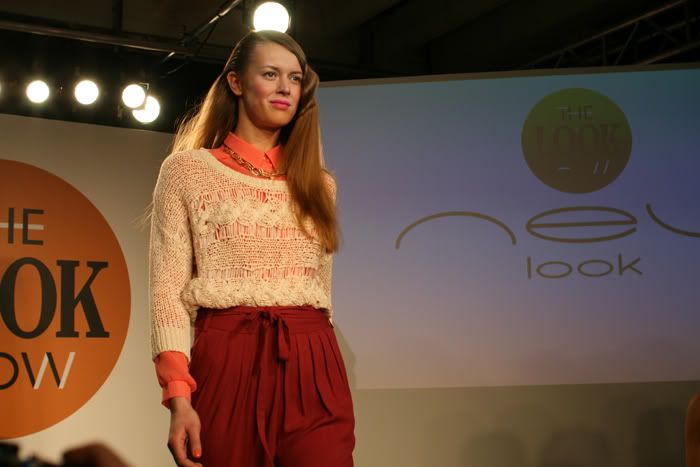 Dorothy Perkins.
Uniqlo.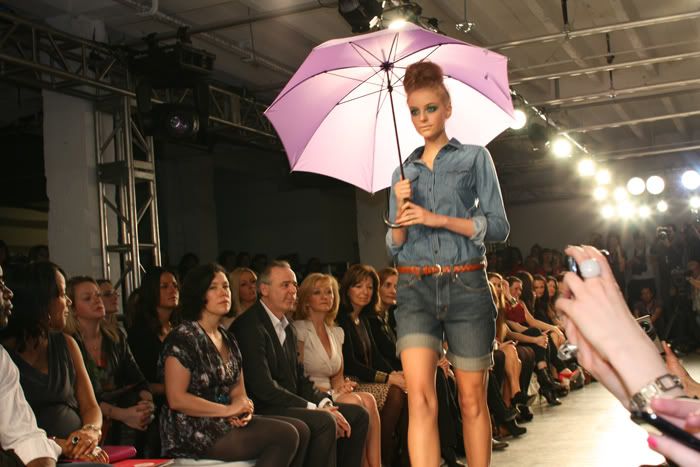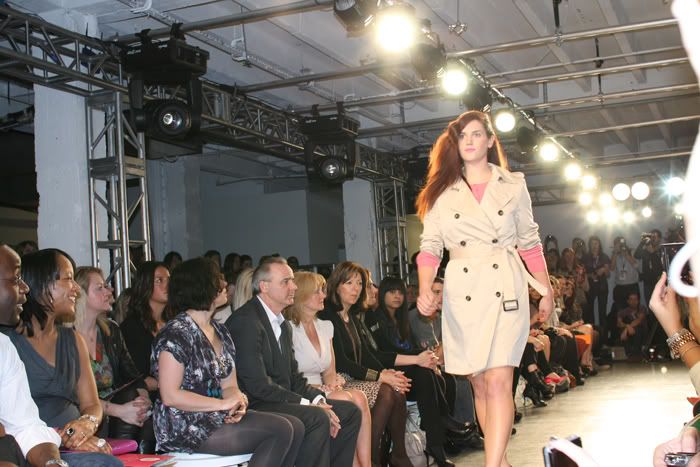 Monsoon.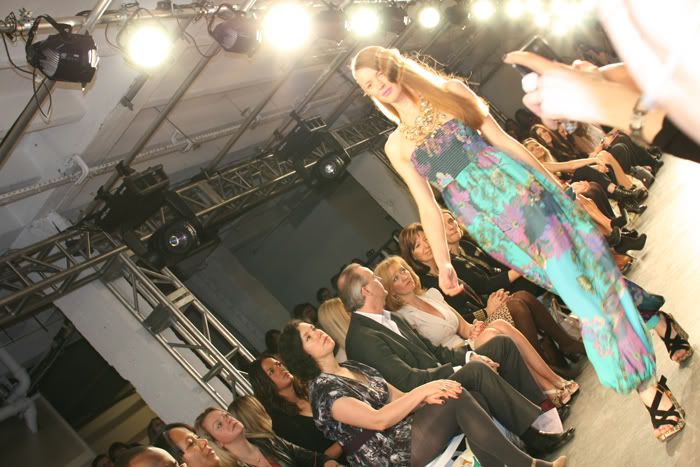 Marks & Spencer.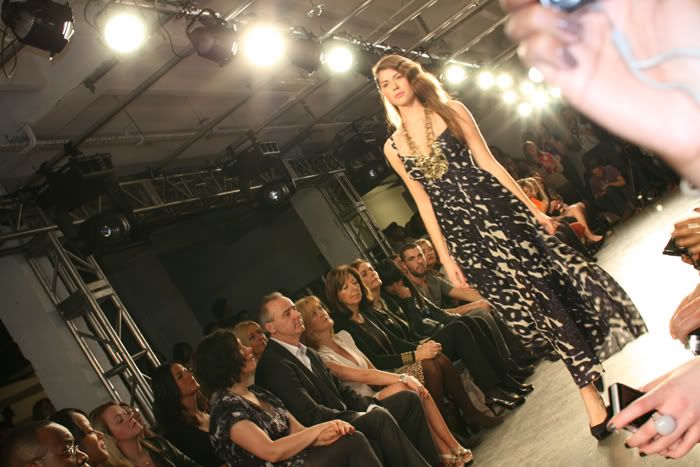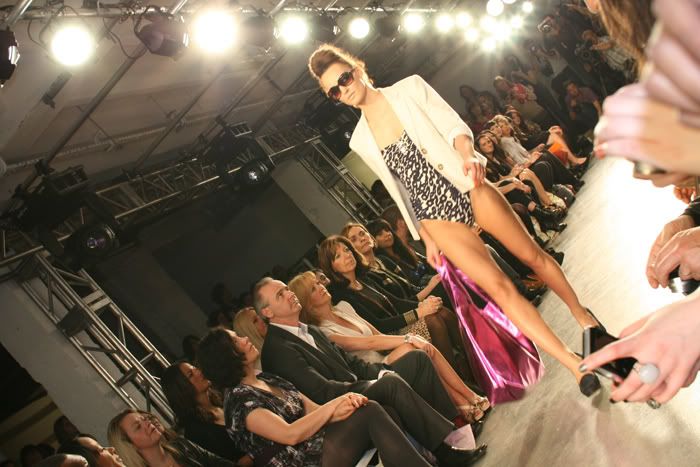 Alexis Jordan.
H&M
.
Mango.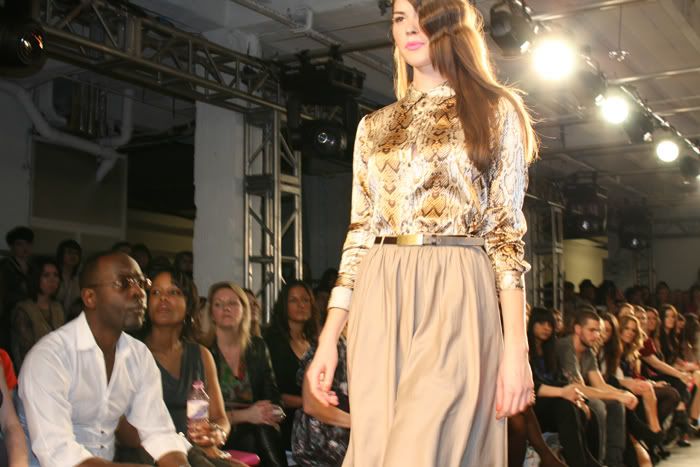 Next.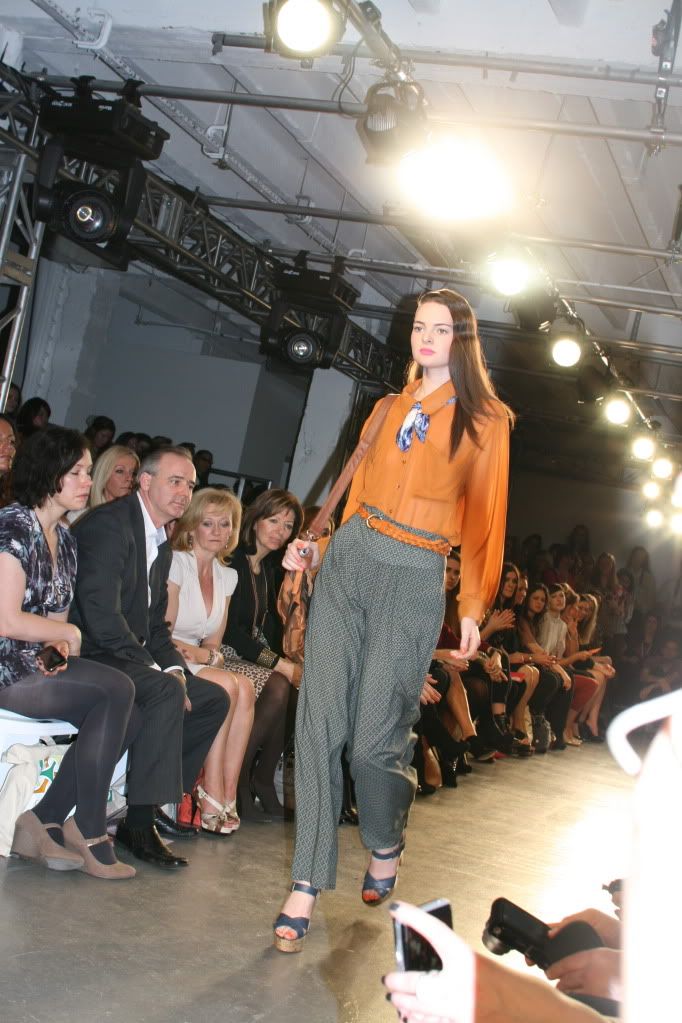 Warehouse.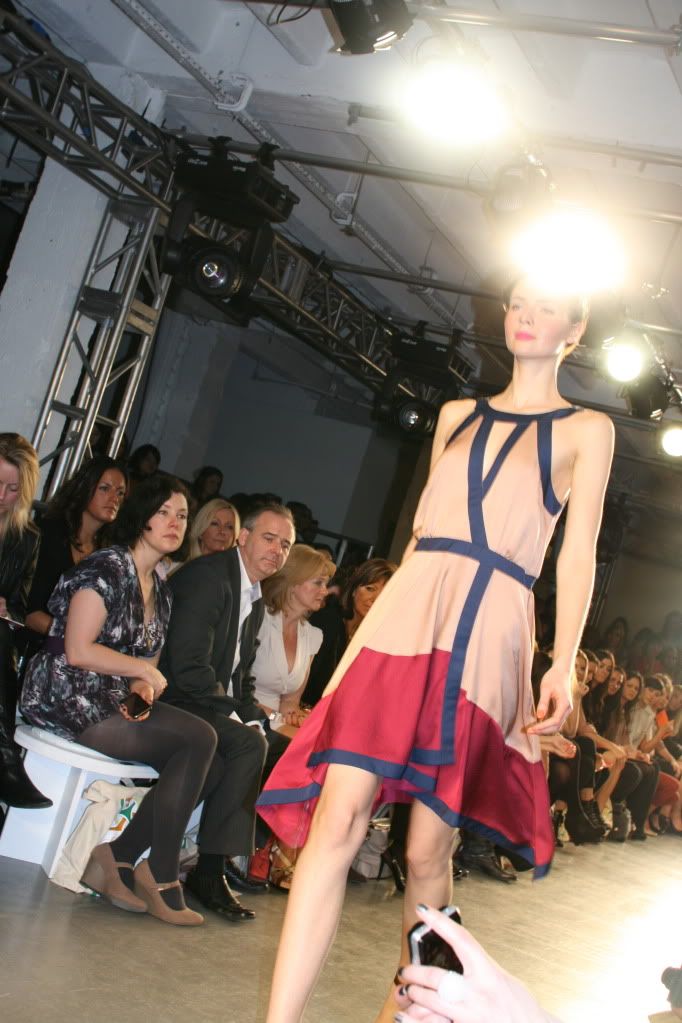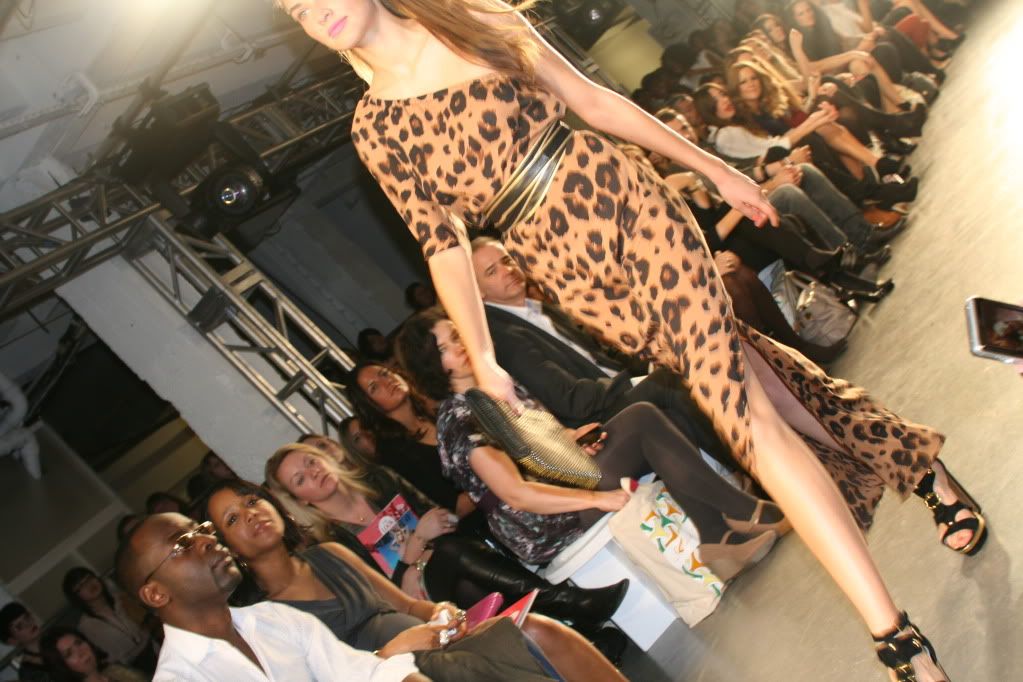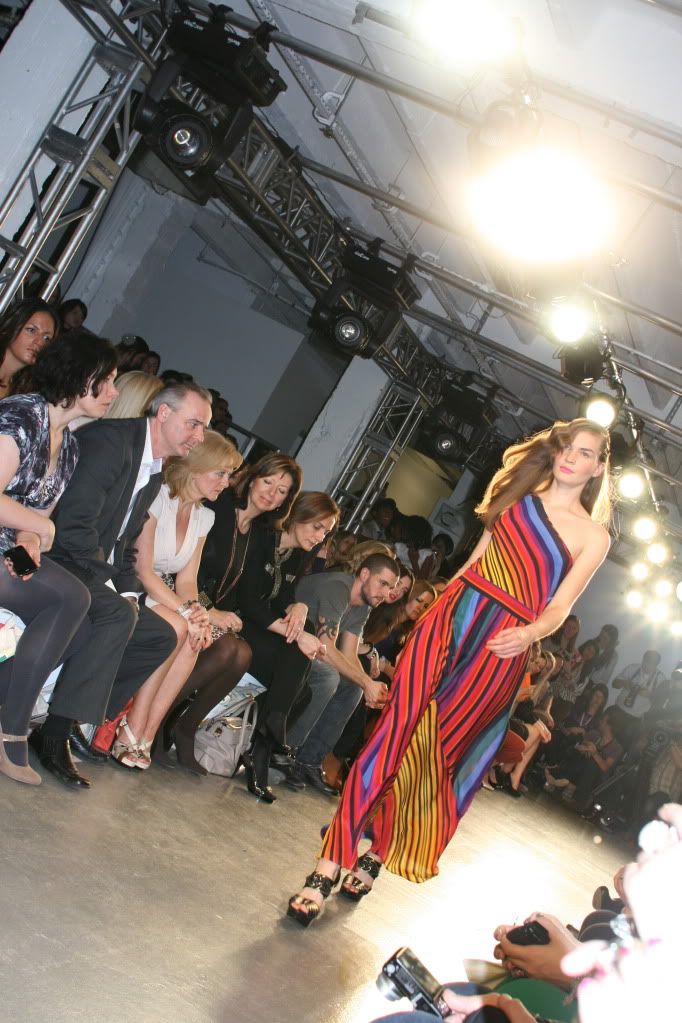 River Island.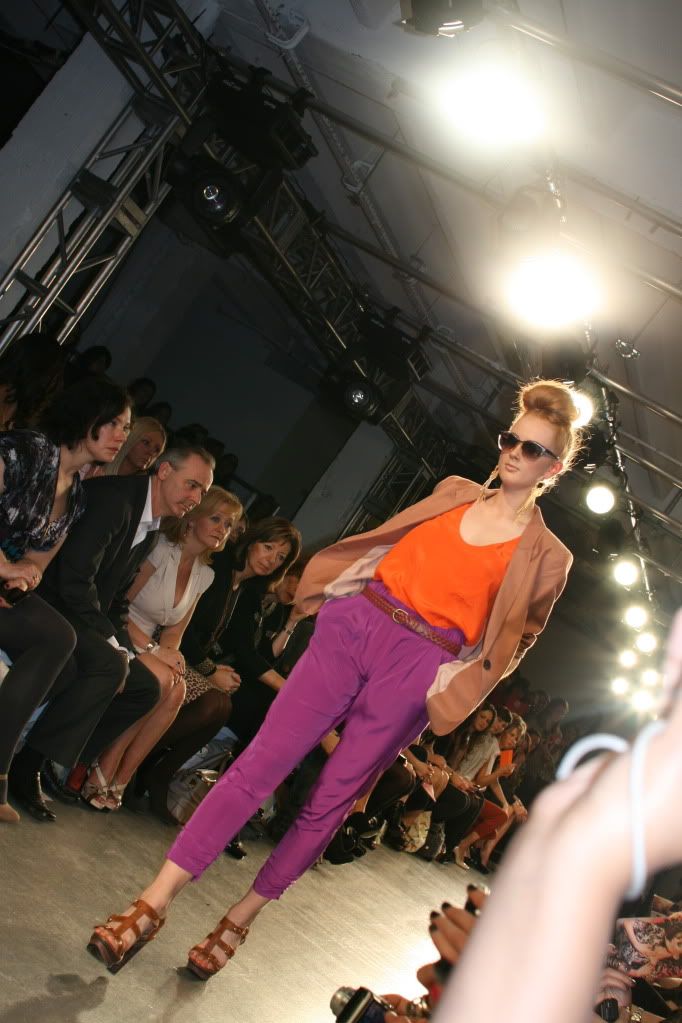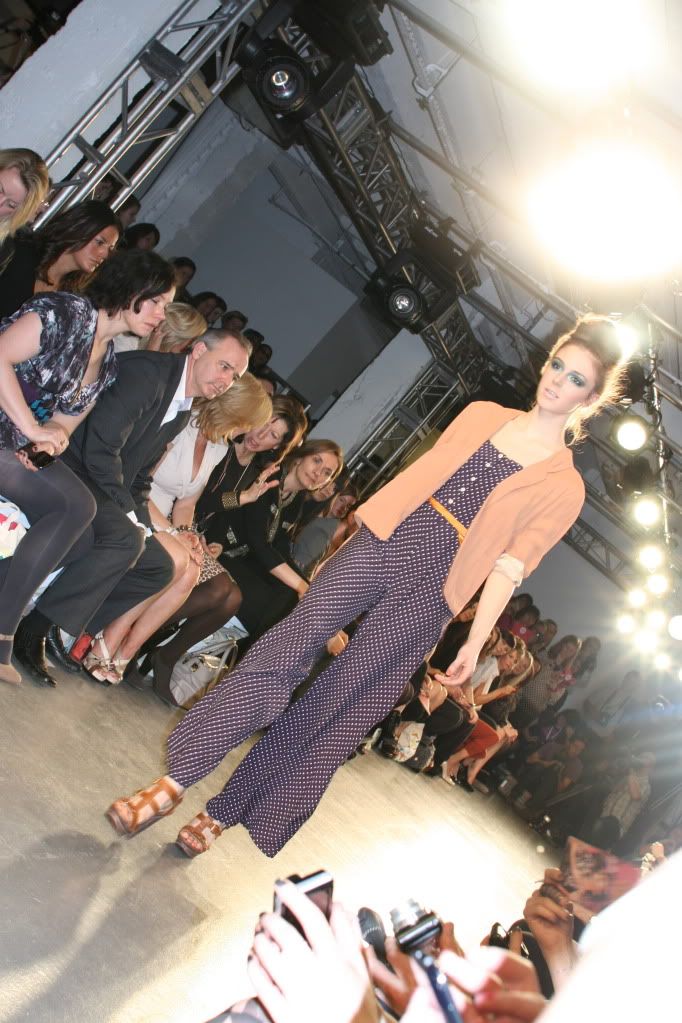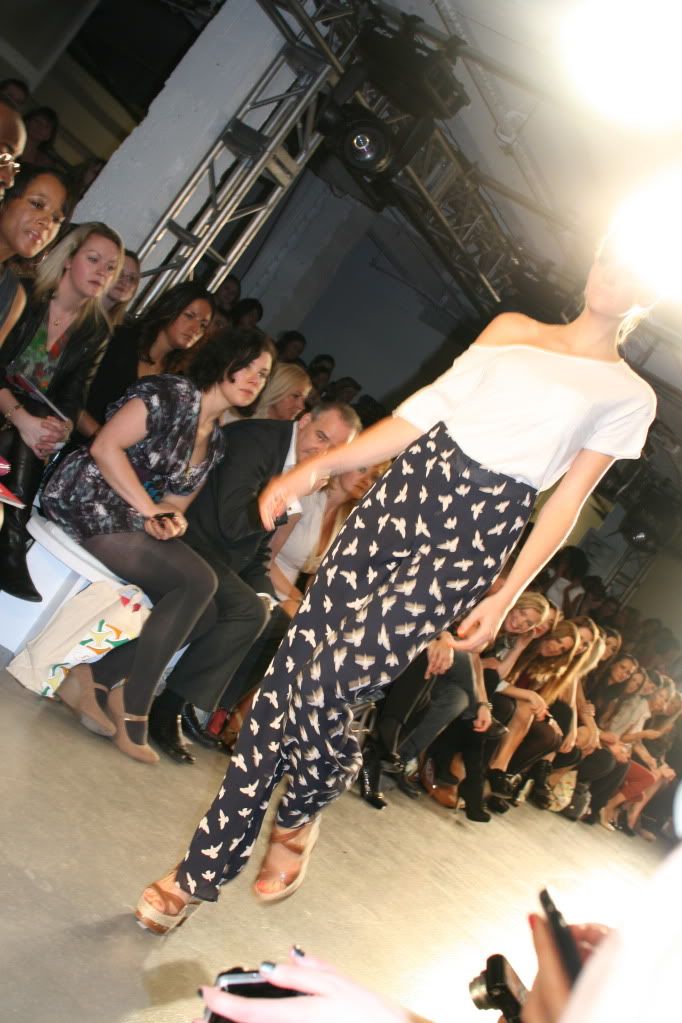 French Connection.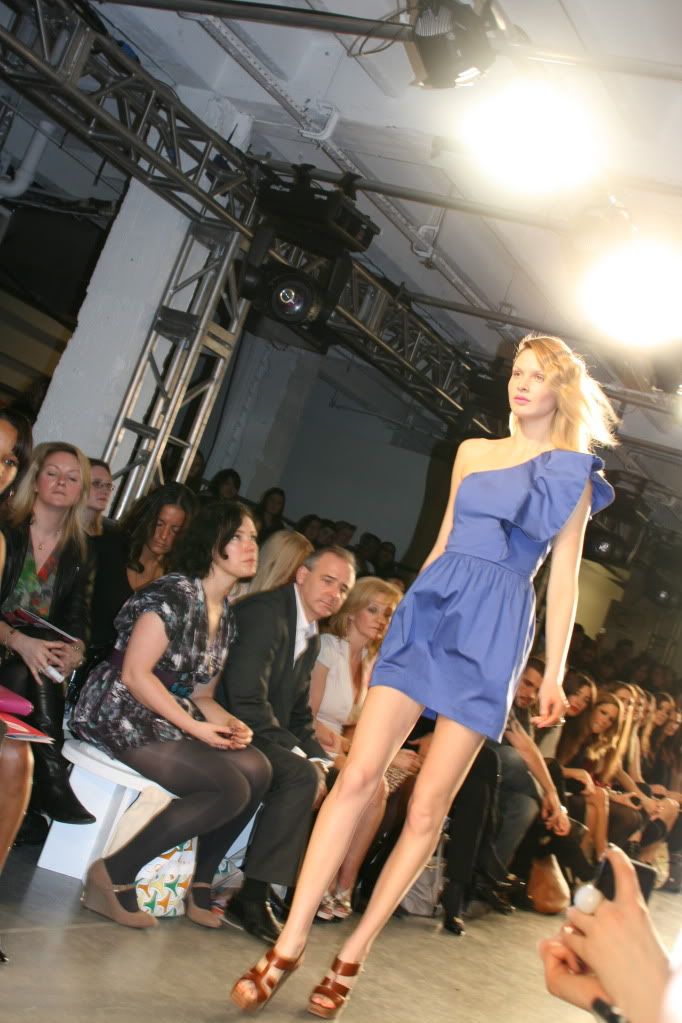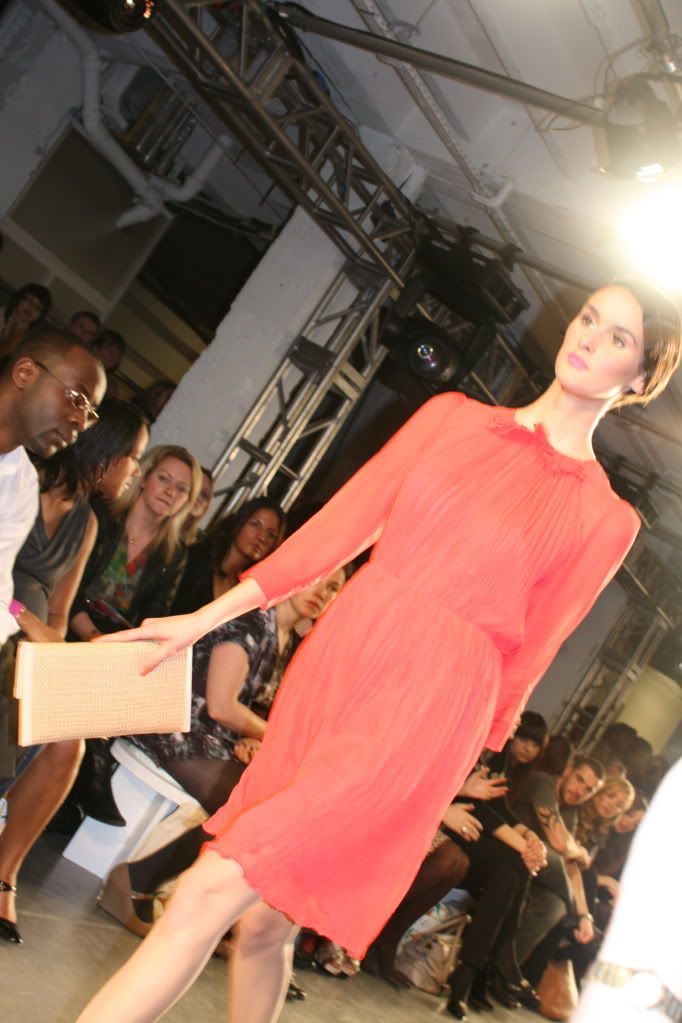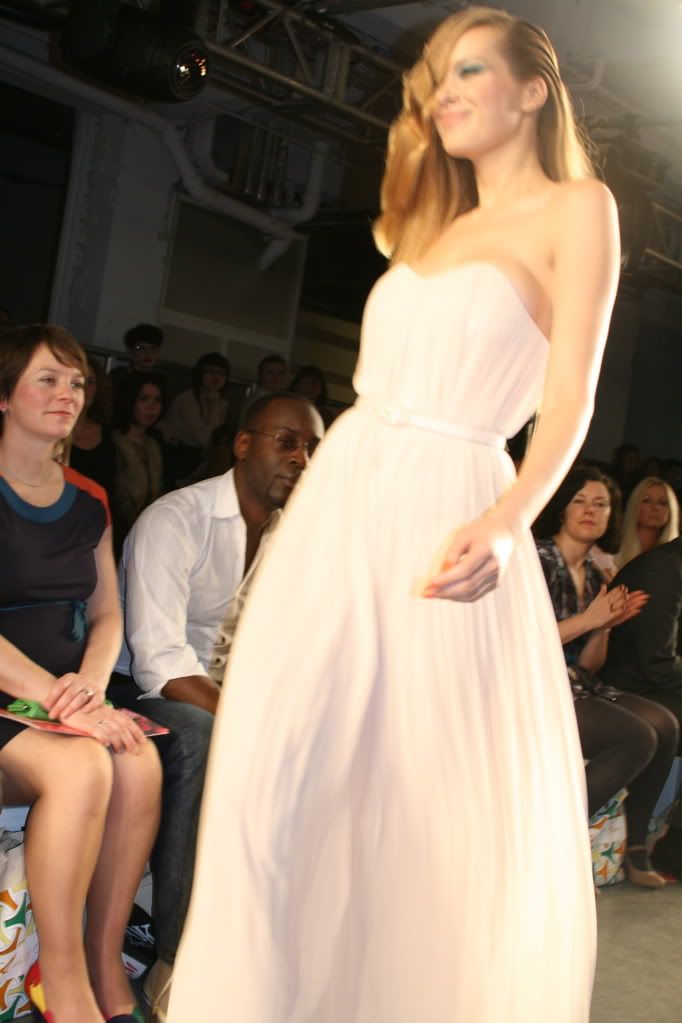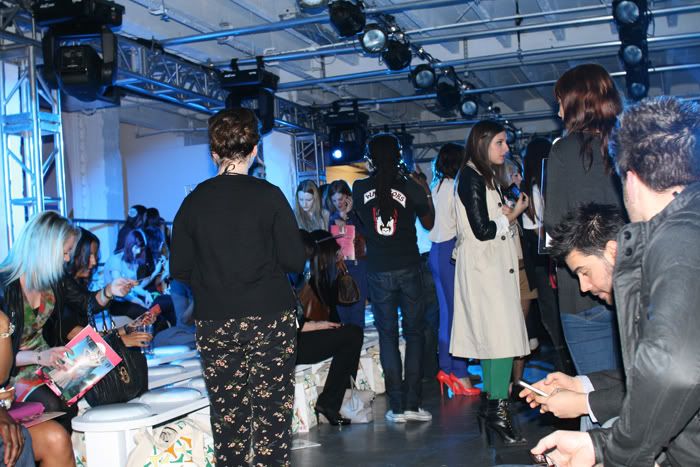 Sunday Girl and
Lizzie
( I couldn't not take a picture of her HoH! Debenhams top!)
We arrived in the hotel room after many failed attempts with the door key! With these cute little cupcakes and champagne staring at us in the face! Well it would have been rude not to...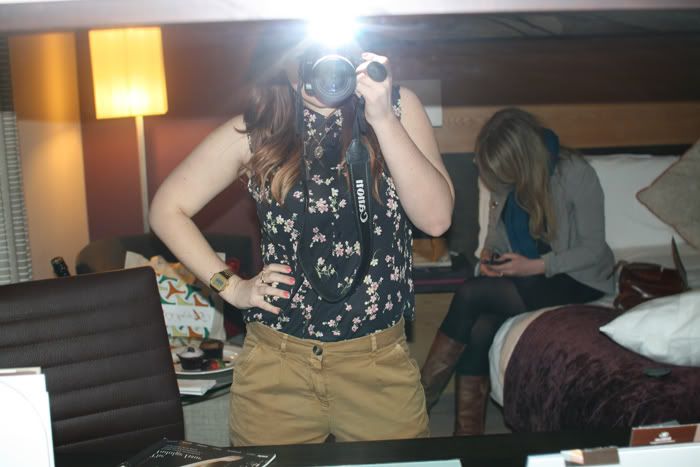 What I wore. I went with popular demand with the outfit you helped me pick from this
oufit post
! Thanks for your help guys!
Goody Bags! Many an 'OMG' squeal whilst rummaging through these (they are immense...but i'll save that for another post as it's 4.09 am. Uploading videos is slowwwwww!)
Stay tuned for Part two!
Amelia xo
(All these pictures are my own, yay me!)