I was supposed to post this yesterday but just didn't get round to it. What with the rain and everything I wasn't in the most inspired of moods anyway! This morning on the other hand...hello sun!
I'm so excited for warmer climes its unreal. I've lost a bit of weight recently, and for once the thought of going bare legged or sleeveless isn't terrifying me! It's nice to have a bit of self-confidence in your body, especially at summer! So these Jil Sander palettes are making me swoon. I think it's something about the use of Purple and Orange that got me. (oh Luella)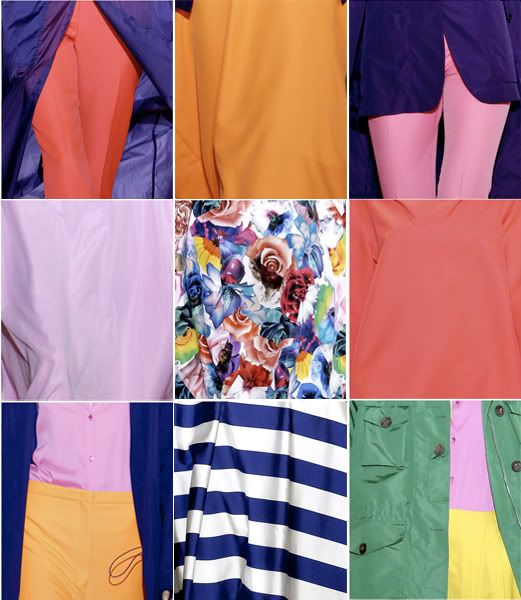 Jil Sander SS11.
In other news, I found out I am one of the finalists of the Look Magazine Blogging Competition! I'm so overwhelmed by it! I can only imagine the amount of lovely talented blogs that entered so i never expected to be a finalist! Just to get to this stage is a prize in itself! So i've been on a complete high this weekend! Although I have not stopped thinking about what i am going to bloody wear to the Look Show! Aghhhhhhhhh.... any suggestions followers??
I've put a few looks together for inspiration!