Only 3 sleeps until the LOOK Show... In a strange sort of way I wish it was more. The run up to the show is so exciting! Everyone is going mad for tickets on
Twitter
- and I don't blame them! Lara announced on her
blog
that the supermodel Petra Nemcova is walking in the show! So roll on body envy over that Victoria's Secret Angel... I also found out that Alexis Jordan (Jay-Z's protege) is performing! Although one of the most exciting things was
Wildfox
hinting that some lucky so and so's will be getting a little wildfox gift in their goodybags - please oh please let it be me!
I don't think i've actually stopped smiling since I found out I was a finalist! I feel so lucky and overwhelmed to have come this far! I'm hoping to meet some bloggers whilst i'm there - in fact some of my favourites are going
Gem Fatale
,
Fashion Champagne
,
LLYMLRS
and other finalists
i heart vintage
,
maffionista
,
twentyteneightfour
and
Sarah Luxe
.
If you follow me on Twitter then you'll know i'm still trying to find an outfit for the show! I'm probably over thinking it now but as it's a show of all the hottest trends on the high street i thought i should incorporate some sort of trendage into my outfit. One of my faves for SS11 is the Navaro/Fringe trend. I just bloody love it. I think i'm a former mexican from a past life...
Here is some of the best fringing I have seen from the SS11 Collections...

Mark Fast, Missoni, Unique, Roberto Cavalli.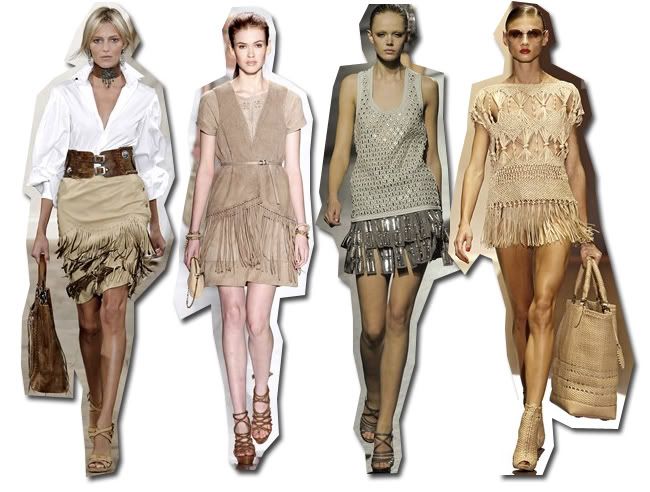 Ralph Lauren, Elie Tahari, Lanvin, Gucci.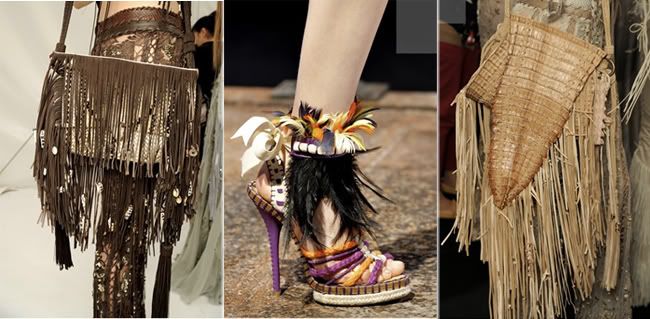 Roberto Cavalli, Dior, Roberto Cavalli.
There are also some great bits on the high street. Topshop have loads of Tassled items in at the moment...
Suede bags
,
Crochet dresses
,
Fringed crop tops
and lots of
jewellery.
I would probably wear, what my boyfriend calls my 'pochahontas'
cardigan
! As seen below :)