All eyes and ears are surrounding Riccardo Tisci with the 'confirmation' he is taking over as head designer of Dior. The most recent collection of his for Givenchy is probably my favourite from Paris Fashion Week AW11/12. The mixture of florals, embellishments, leather and fur are enough to make you want October to come around again - or who am i kidding it's cold enough in England all year round.
The collars are my favourite element of the collection. As mentioned in my Wish list post, i'm loving everything with collars on. The exaggerated points and prints are so freakin cool too.
Take a look at some of the Givenchy accessories. Bowler hats with added bat ears, and furry Cat glasses. Must have for Autumn/Winter? Beautiful embellished cuffs and plastic looking ornate belts to contrast the heavily printed fabrics.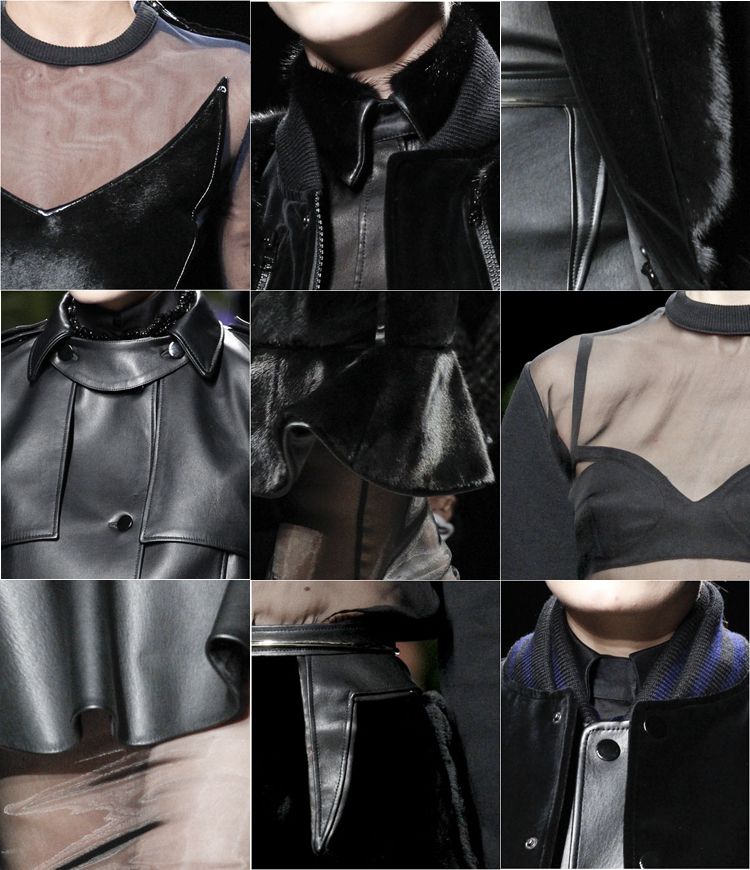 'I may be bad but i'm perfectly good at it...' S&M inspiration on Tisci's behalf? An abundance of leather, bat like silhouettes, sheer fabrics and black black black. Rivalling
Christopher Kane's AW10 collection
- minus the lace.
I love these prints. Pin up girls and panthers. So seductive! Such an amazing collection - why oh why must Tisci leave. Exciting to see it all progress though!
How do you feel about the whole Givenchy/Dior/Lanvin swap rumours?
Amelia xo