As you may well know fashion house Christian Dior has cut ties with their head designer John Galliano after the release of THAT video. Speculation is already circulating the fashion world with rumours of a predecessor! The main suspected/desired designers seem to be Riccardo Tisci of Givenchy, Stefano Pilati of YSL, Alber Elbaz of Lanvin and Christian Lacroix. I thought in order to get a feel of the designers using the Dior design aesthetic (of Galliano's designs) I would, yep - you guessed it, get photoshopping! I like to call them my frankenstein hybrids of

Dior vs Designer
.
Can the look of Dior change that much with a new designer?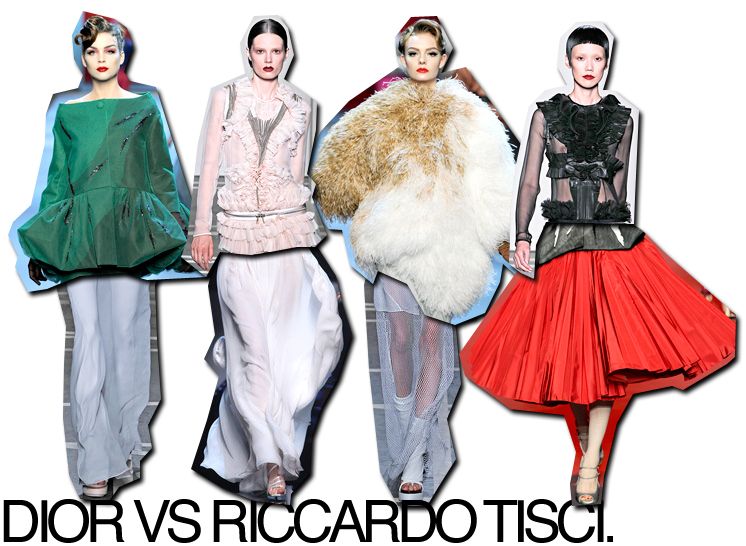 Tisci for Givenchy is so beautiful. His most recent spring/summer couture collection was a vision of beauty and he captures the brand perfectly. Seeing as he's not been at Givenchy for long it's a long shot he will up and leave for Dior. Both companies are owned by LVMH luxury goods company, givenchy is their second largest money maker in the apparel division - after Dior! Most similar to the
Dior Couture collections
which Riccardo Tisci does so well.
Stefano Pilati for YSL is super chic, a lot cleaner in silhoutte and tailoring than the embellished gowns and glamour of Dior. Could this choice in designer change the Dior Aesthetic completely? I found Pilati's designs went with the
Dior Resort Collection
- which has a more of a sixties vibe like the more beatnik style YSL!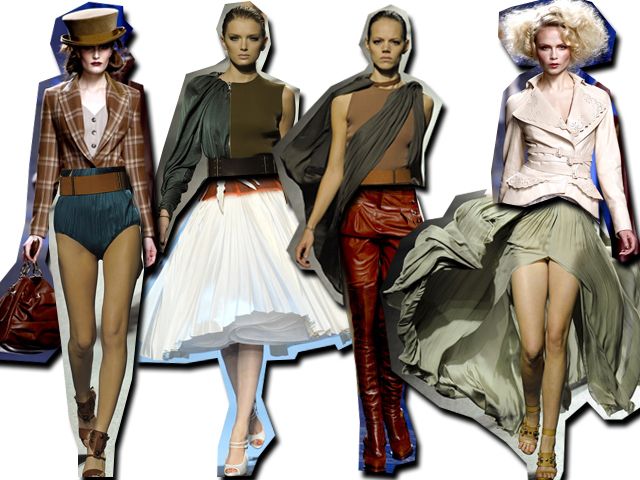 Alber Elbaz is a morrocan born Isreali fashion designer currently for Lanvin. Obviously this design giant is massively talented, but could his Isreali roots be a desirable quality for Christian Dior to redeem themselves of any mis-conceptions Galliano may have left with the brand? Do you think he would want to rid Dior of their demons? These Dior designs are from the
Fall 2010 collection
- combining well with the deeper lanvin colour palette.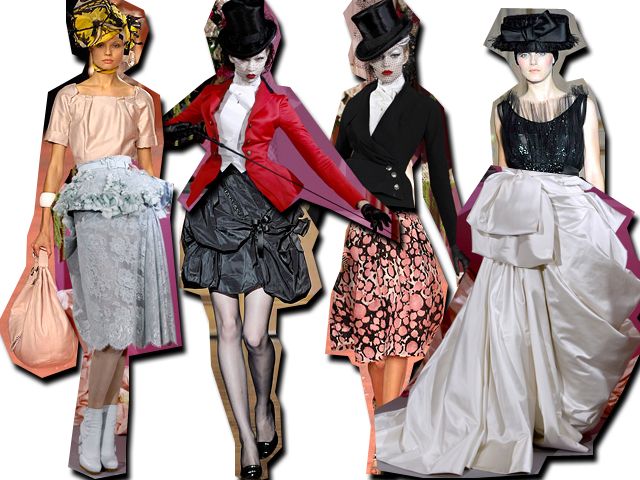 Christian Lacroix's Fashion house went into administration in 2009, so could this be his comeback? What does he do now does anyone know? I think his parisienne chic glamour works perfectly for Dior. This collection is a
Spring/Summer 2010 couture collection
- nearer to the time where Lacroix was still showing in 2009. Can you even tell the difference!
(yes, probably!)
So, any idea's on a contender for the new Dior Design job? Could it be YOU! I hear the odd's on it being Katie Price is 1000/1 - there's a chance...
Amelia xo
(PS Some of these Dior/Galliano dresses are reminding me of My Big Fat Gypsy Wedding!)