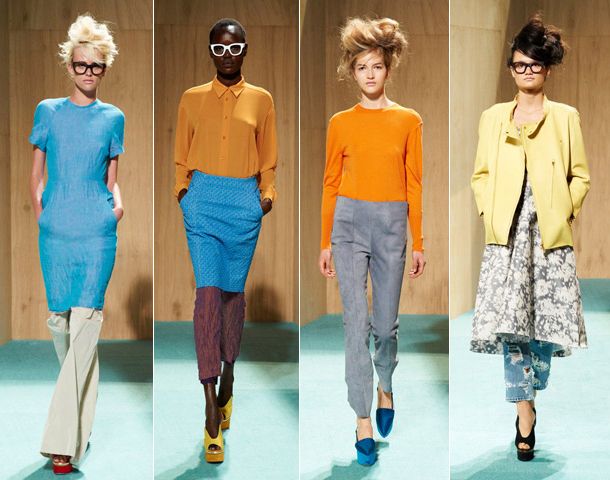 Acne. The fashionably acceptable Acne that is. 'Ambition to Create Novel Expressions' in other words. The Swedish denim label founded in 1966 showed for the first time in New York, with a 1950s inspired Spring/Summer 2012 Resort collection.
An emphasis on retro stylings and feminine silhouettes saw wide leg trousers billowing beneath tightly fitted body concious dresses and skirts. Johnny Johansson (the founder) called it "Interrupted volume"- I call it bloody brilliant.
Using a rich colour palette of pumpkin oranges, aqua marine greens, denim blues and washed out florals in a mixture of taffeta, organza, silk and linen - the resort collection from ACNE is a far cry from the all denim brand it started as! Style.com has compared it to 'mid-century couture' - lets be honest it's darn right wearable in todays modern climes. I could be persuaded to sell my right arm to fund a piece or two.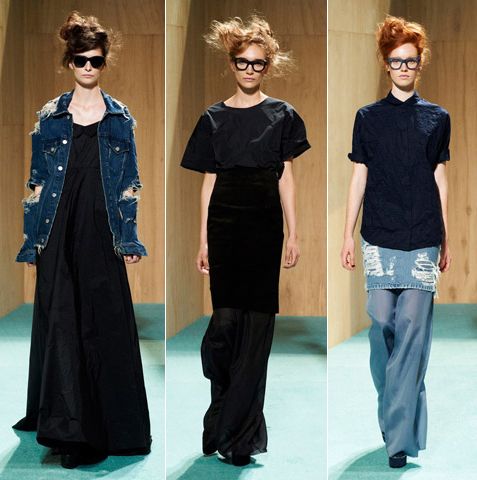 My picks would be:
- the aqua marine box sleeve dress.
- the billowing white trousers.
- orange sheer shirt (and complete outfit!)
- lemon yellow biker jacket!
Are you an ACNE fan? I went into Bluebird on Kings Road today, which inspired me to do this post! Was drooling over the denim! ACNE also have their own newspaper, you can pick it up from Magma books in Covent Garden - and many other places around London i'm sure!
Amelia xo