Can you believe it? Another awards ceremony to blog about! No red carpet here though. This is the graduate collection of Rory Longdon from Nottingham Trent, who won the George Womenswear Gold award - and £20,000 to set himself up as a fashion designer!
A Matrix chic collection with the use of zips and body con knits for a simply elegant yet dramatic edge. With the intricate detail, you can only imagine the sleepless nights involved during the creation!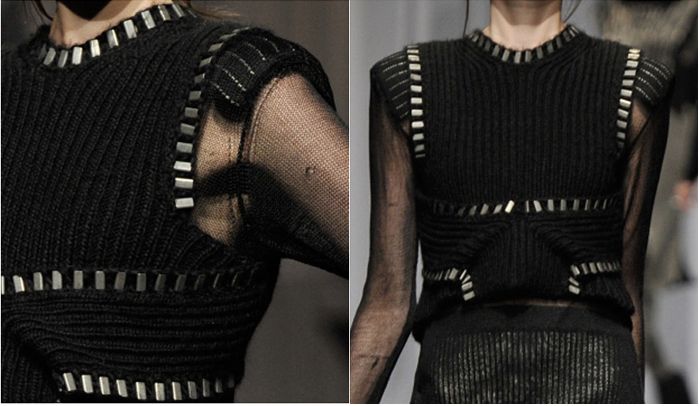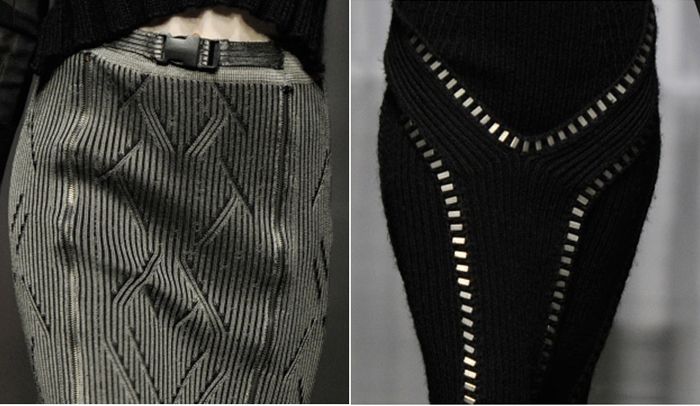 I would love to get my hands on these flattering knits. Mark Fast better watch out!
More GFW updates to come!
Amelia xo
(images from Vogue)