Proenza Schouler appear to be setting trends since their Autumn/Winter 2011 collection. Their aztec print style is creeping into Resort 2012 collections, and we are seeing similarities from the Proenza Schouler boys in collections from House of Holland, Jen Kao and Oscar de la Renta!
The pair who are bringing feminine power dressing away from the 80s and into modern times, have taken their cropped tailored jackets, 70s inspired wide leg trousers and shift dresses away from a regal SS11 and into a camo-delic (camoflage/psychodelic) Resort 2012.
With a colour palette of mango, tibetan reds and plum the nearly psychadelic prints resemble a desert horizon from warmer climes.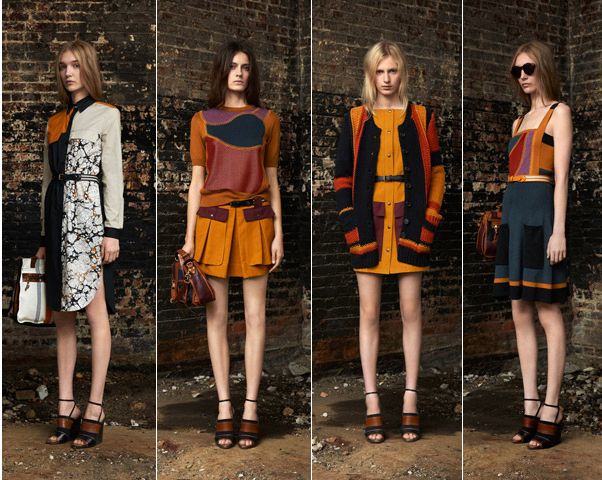 Retro stylings continue - looks like the 70's trend is for keeps - pleated skirts and button down collars are continuing to take over the resort 2012 collections.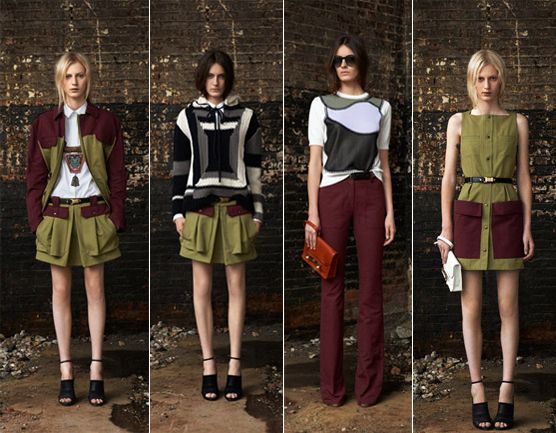 Khaki greens and berry reds add an element of militarian chic to the collection. With a hint of animal print to continue the aboriginal aztec trend!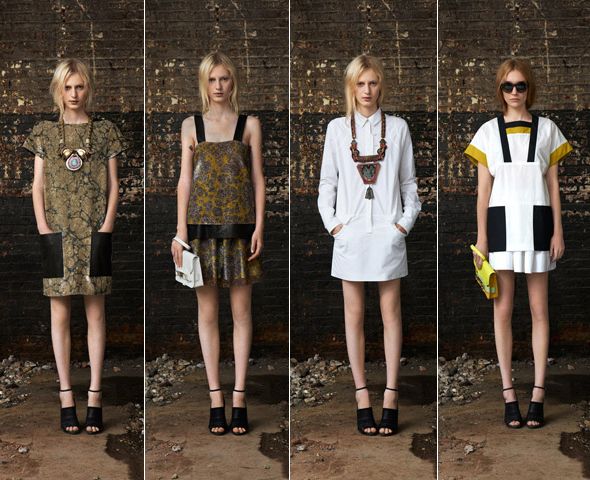 Who is a Proenza Schouler fan? I love the use of oranges and reds - a not so easy combination!
Amelia xo