Phoebe English a recent MA Graduate from Central St Martins has been awarded the L'Oreal Professionnel Creative Award for her graduate collection. Inspired by surfaces and gravity English made the collection almost entirely from hair. With a vivid imagination and affirmed creative vision, Phoebe English is about to soar in an upward direction.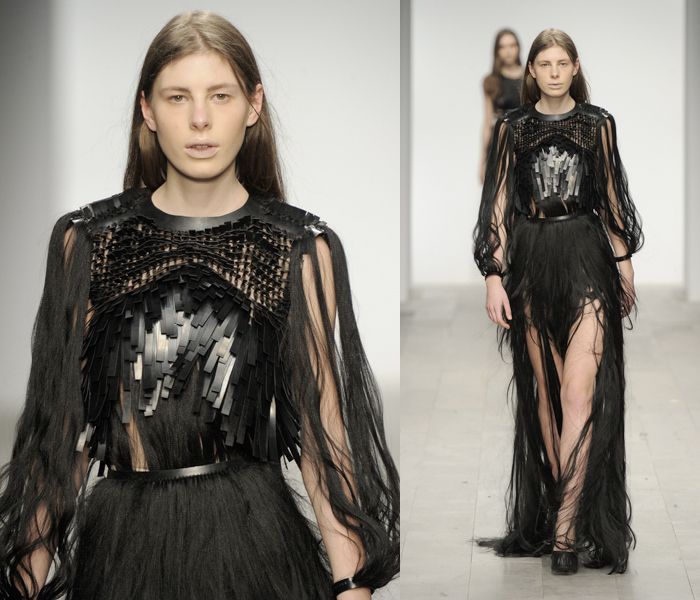 With the severe aesthetics of an all black collection the surfaces of the hair moving against gravity shows a softness to it. Thus fully understanding English's sources of inspiration.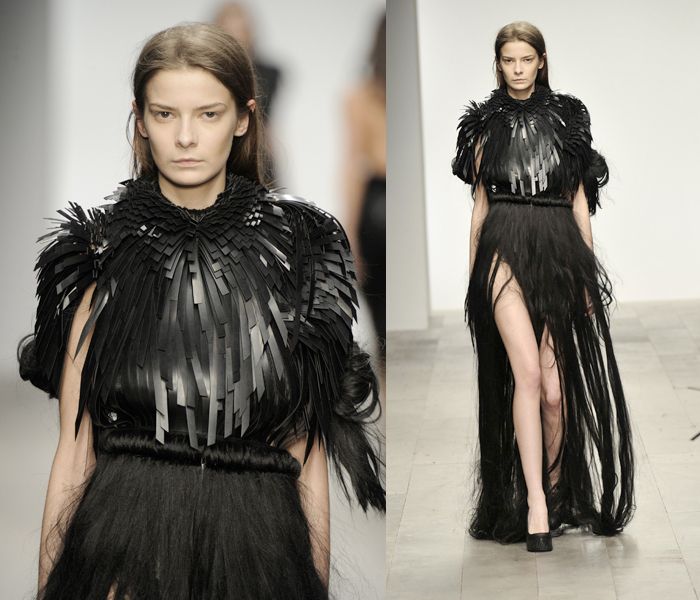 I am already envisioning Florence Welsh or Cate Blanchette sauntering down the red carpet in the masterpieces! I will definitely be following her post-university adventures, and I hope to see more!
What do you guys think?
Amelia xo
(images catwalking.com)