Repeat of 'what do i wear to the look show' drama. Have some formal bits and pieces to attend to this week and need to look sophisticated ... whilst still looking like i write a fashion blog. I'm going to number the outfits, please comment with your favourites!
Outfit Number 1 - Similar shades colour blocked.
Number 2 - blocked and tie waist!
Outfit Number 3 - Blush nude tones.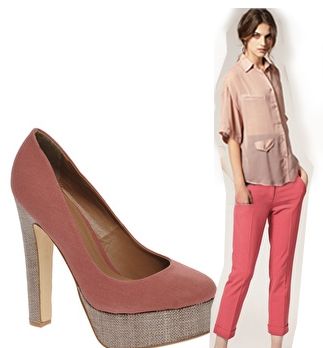 Number 4 - sheer chic shirt.
Number 5 - drop hem shirt.
Number 6 - purple and teal.
Number 7 - orange stripe and teal.
Number 8 - cropped orange and teal.
My faves are 1, 3 , 5 and 8 so far! But I need a 2nd, 3rd or 50th opinion!
Absolutely horrendous photoshopping - i know! If you want to know where any of these bits are from
tweet me
:)